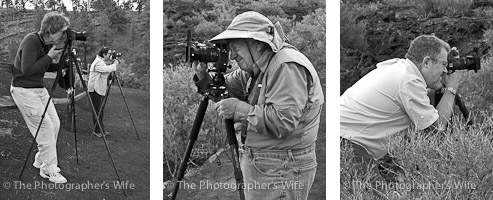 We all had a lot of fun with black & white photography this weekend.  The zone system is a really interesting way to see the world.  We shot in several different locations around Flagstaff, northeast, northwest and right downtown- for people shots.  Here are a few photos I took of our participants.


In the next post, I will put up a mini gallery of the images people chose to print- everyone went home with a beautiful exhibition quality black & white print!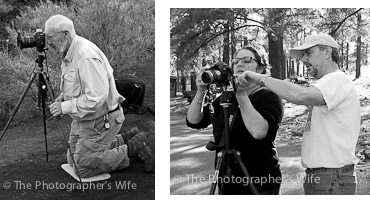 Don't forget Joel's joint workshop with Hidden Light- Creative Black & White Part II – all about black & white and the wet darkroom!  Should be fun, and we still have room…
Ciao!
Photo Tech notes: I used a Canon G10 to shoot these participant photos.  I made selections, cropped, and converted to black and white jpegs using Adobe Lightroom 3 on a MacBook Pro 15″ Based on your requests we are now providing some information on equipment, software, and techniques we use in the photos. We will also try to provide links, when possible, so you can find out more about the gear and software.