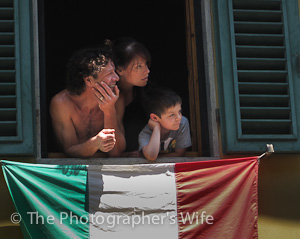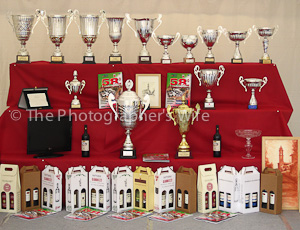 Today, we were lucky enough to be part of the "crowd" during a national cycling race.  Watching how excited the people were was just as fun as the race itself.  All the locals were posted at their windows to watch it, a better view than from the street I think.
After the racers left on their 150km journey, we noticed the trophy tent…  Only in Italy do athletes get wine as part of their prize!
A local told us that this race is the last qualifier before riders go pro.  I have to say, it was very exciting- especially the finish!  It was really close at the end. Of course it was a great place to take photos too.  All in all, a fun and pretty relaxing day.  Once the race started, we couldn't go anywhere anyway- everything was fenced up.  And we didn't mind at all.
Ciao!