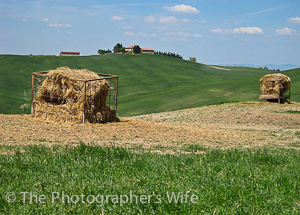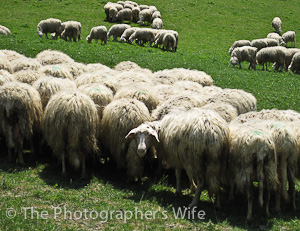 We arrived yesterday afternoon and fought the jet lag to stay up late enough in the evening to "reset" ourselves.  We had a light dinner of fresh pasta and salad at one of our favorite restaurants and a good night's sleep.
Today we spent the day driving some of the back roads to scout our shooting locations.  Although the Tuscan scenery changes little, it is always beautiful and amazes us so!  The sheep are not so smart, but very cute!  And their milk makes very tasty local cheese…
For dinner this evening, we cooked fresh ravioli tartufo (truffle filled ravioli) and asparagi (asparagus) from the local market…  Mmmm!  Tomorrow, Montepulciano and Montalcino.
Ciao for now!