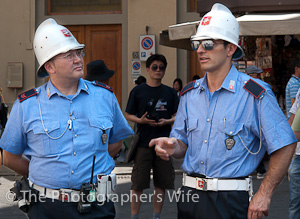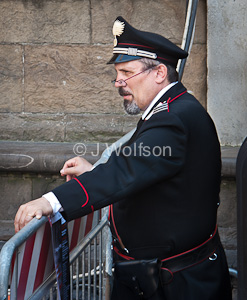 Here are a couple shots we took in Firenze (Florence).  Generally, Italian police don't like photos so you have to be a little sneaky about it!  There are several different types of police with varying responsibilities in Italy but I won't begin to try to explain what I only barely understand myself…  The two men pictured at the top are with the Polizia Municipiale (municipal or city police), and the man in the navy blue uniform below is with the Carabinieri (national or military police).
Joel always has fun shooting photos of people in Italy.  And the people are definitely a large part of what makes Italy so great!  Here's a link with some of his favorite people shots from this trip.
A reminder- coming up June 11th, we're doing another Digital Photo Basics Workshop through Flagstaff Cultural Partners.  Part of the fee is a donation to a great organization!  Please contact us or visit the website for more info!
Ciao!