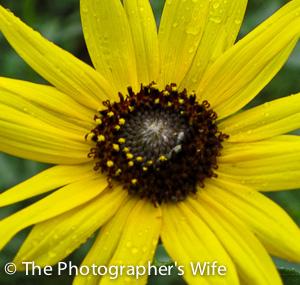 What we call "Monsoon Season" is officially here and the Arizona northland is green and beautiful!  This sunflower next to our back patio is very happy to have some moisture!  The sunflowers in Flagstaff are just starting- soon there will be fields of yellow all around town…  I do love this time of year!
We have a few upcoming workshops-
There's still room in our August 14-15 workshop, "Where are Those Photos?  Managing your Digital Photo Life with Lightroom."  If you'd like to learn the best ways to store, find and use your photos, we can help!  See the website for more details…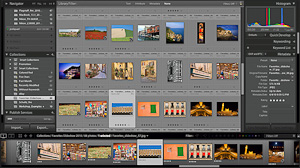 25 September 2010:  Digital Photo Basics, this one is a lot of fun if you're a beginner or just new to digital!
8-10 October 2010:  Fall Color in Northern Arizona, a lot of field shooting plus critique, review, and classroom.  We always have fun with this one!
As always, please contact us with questions.
Ciao!