We had a fun weekend with our workshop participants.  We shot a couple of sunrises, sunset and played with light in the night!  Here are a couple snapshots I took during the workshop- an example of how everyone sees something different to photograph, and one of our sunrise locations.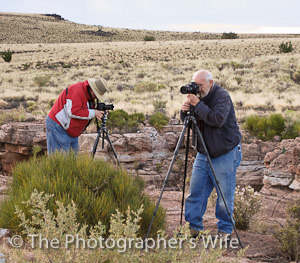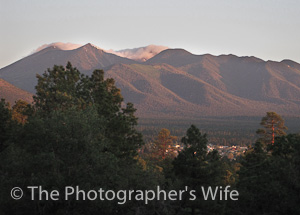 We've also added a couple new workshops at the request of our participants.
July 16-17, 2010- Digital Photo Basics II, the Next Step

August 14-15, 2010- Lightroom- Where are Those Photos?  Managing your Digital Life

October 8-10, 2010- Fall Color in Northern Arizona
Please let us know if you have any questions.  Also, we still have room in our Villages of Provence workshop- if you refer someone who takes it you get a large framed photograph FREE!
Ciao for now!