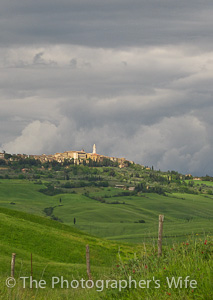 Ok, so it's been a while…  but I am committed to keeping up with the blog!
In recent news, we completed a couple more workshops in January, Basics in Scottsdale, and another Adobe Lightroom class in Flagstaff.  Lightroom is a great piece of software…  and I don't say that very often!
We only have a couple spots left on our Tuscany tour in May and it should be an amazing trip as always (see back posts on the blog if you're interested in what we've done in the past).  We're working on a fun new location so there is a possibility we may not do it again next year!  We will have more information on this in a few months…  However, if you or someone you know is interested in Tuscany, take advantage of it this year.  We'd love to have you!
This image is from 2010- that's our village!