We've made airline reservations for our Tuscany 2011 tour and this time we've given ourselves a few extra days to explore an area north of where we base our workshop.  Hopefully we'll also get a day or two to relax, but I admit it's difficult to relax when there are so many amazing things to see!
Before we go to any area new to us, we do a lot of research both by internet and good old fashioned books.  I research the culture and flora, and Joel likes to know which villages face the rising or setting sun.  I have wildflower, tree and plant books in both Italian and French.  Whether or not you take one of our workshops, it's worth doing a little research before you travel!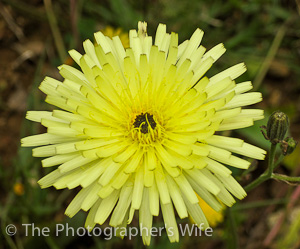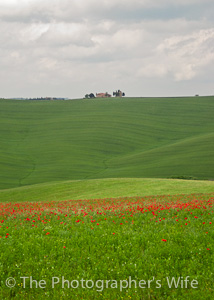 Here's an image of a beautiful, prolific wildflower in Tuscany called the greater boccione (pronounced bo-chohn-ee) and a field of red poppies near our village.
Ciao for now!