Five Stars for Fuji in Monte Carlo
As a full time professional for 30 years I've used Canon gear for most of that time though I've also had Leica rangefinders, medium format and various other systems.
But now I'm definitely in a minority of full time professionals using Fuji cameras and lenses. Although I also have a Sony full frame system, the professional world is still heavily dominated by Canon and Nikon.
Much to my surprise and delight I encountered some Fuji privilege on a recent photo shoot in Monte Carlo.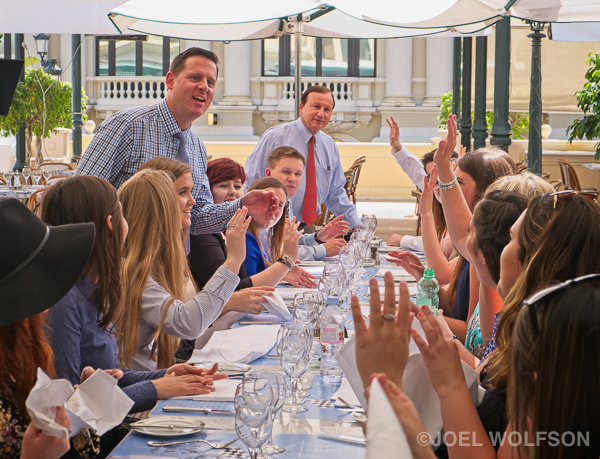 I was doing a commercial assignment, part of which entailed photographing a group of university students learning about the hotel and restaurant business in Europe. What better place than a 5 star restaurant in Monaco? I know, tough assignment when your lunch break is at such a place.
I was shooting until everyone started eating and needing nourishment myself, I started to set my camera gear on the floor next to the table. The head waiter said "let me get you a table for your gear" At first I thought he was kidding until he showed up with a small table that also had a shelf so I could fit all my gear without using the floor.
He actually insisted on putting a white table cloth on it before I set my cameras down. I was shooting with two X-Pro2 bodies and a number of lenses.
He said he sees a lot of professional photographers come through but this was the first time he'd seen one using Fuji cameras and it was a special occasion. He wanted to provide that extra privilege for my use of Fuji cameras.
That's some nice icing on the cake from a five star restaurant!
Joel Wolfson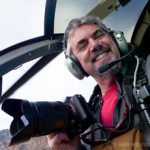 is an internationally published photographer who loves teaching as much as shooting. He shares his 30 years of experience as a working pro with other photographers and enthusiasts by way of his workshops, 1 on 1 training, webinars, articles, blog and speaking engagements. His technical articles have been translated for use in more than 30 countries yet he is best known for his artistic images of nature's fleeting moments and unexpected views of everyday places around the globe. He is one of the pioneers of digital photography having conducted digital photography seminars for Apple and other corporations starting in the early 90s.  His roster of notable clients includes numerous publications and fortune 500 companies. He currently works with great affiliates like Arizona Highways, Topaz Labs, ON1, and Macphun to have more avenues for working with those wanting to pursue their love of photography. His goal is to make learning and improving one's photography easy, fun and rewarding.