Raw Processors for Fujifilm (X-Trans from X-Pro2) Compared
**ON1 just released their newest version of Photo Raw (2017.0.2) February 14, 2017. I did this test prior to the release using a pre-release build they gave me to show folks in advance their improved results over their previous release.**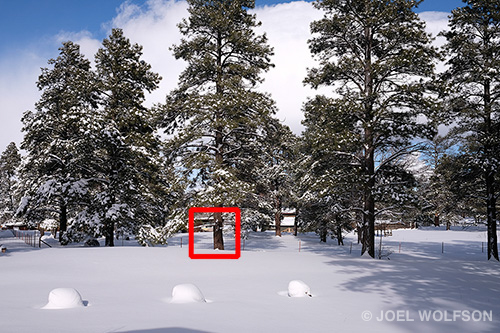 Fujifilm's innovative sensor which they call X-Trans is capable of incredible quality. However, until recently it hasn't been easy to fully extract it. If you read my review of the X-Pro2 you saw my examples of the "worms" and "plastic" effects using Lightroom (LR)/Adobe Camera Raw (ACR) or Silkypix which comes with Fuji cameras. In fact Fuji's own out-of-camera JPEGs exhibit the same effect. Not only this but compared with the best RAW processors you lose fine detail using Lightroom or ACR. Although Adobe has made some speed improvements with importing images the processing quality hasn't changed much. Hence my evaluation of the latest raw processing software.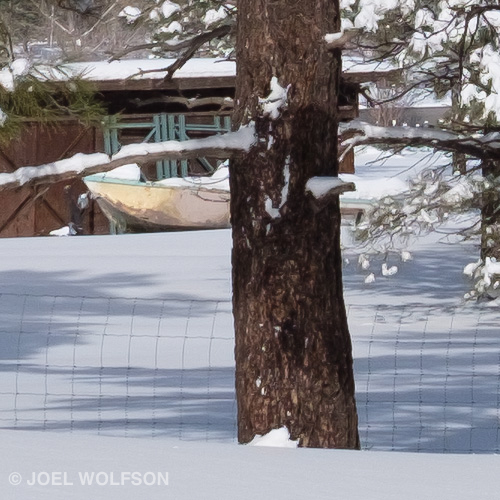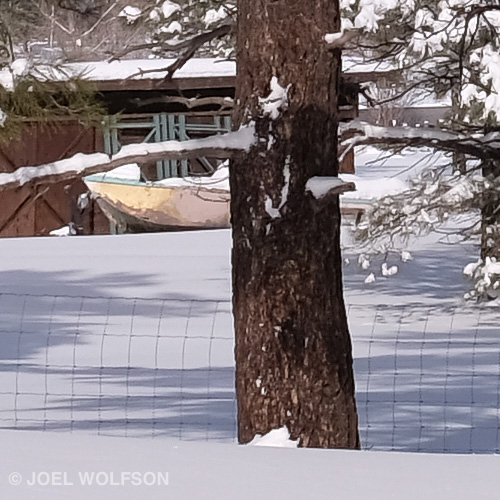 The New Contenders
Enter ON1 Photo Raw 2017.2, MacPhun's Luminar, and Affinity Photo's 1.5x update and now you have many more choices. Until now my gold standard for extracting the utmost quality from my Fuji X-Pro2 files was Iridient Developer (ID). In spite of having batch capabilities, ID is not a terribly intuitive program and not great for other jobs such as fast culling. Consequently it adds another step to my workflow, that of processing Fuji RAF (raw) files outside of Lightroom. Read on and you'll see there are now more options to fit your workflow.
The reason for my focus on the three new aforementioned contenders is that they all have raw processing capabilities for Fuji X-Trans files and support both raw file types, uncompressed and lossless-compressed (L-C). I've chosen to stick with the mainstream products that will handle both versions of the Fuji raw files (uncompressed and lossless-compressed) I know that Iridient Developer is not so mainstream but when I first started using my X-Pro2 a year ago it gave me stellar results, great support from the company and is my baseline for comparison. Except Luminar, all are available in both Mac and Windows. A Windows version of Luminar is expected sometime this year.
Workflow Efficiency
The motivation behind all this tedious research is twofold: First, get all that wonderful quality inherent in the X-Trans sensor. BUT not in isolation. Secondly, the best choice for me as a working professional has to be something that will also provide an efficiency in my workflow. Whether you do photography for a living or not, it's still nice to save time and be efficient.
Right now I import with Lightroom, which has sped up considerably since my initial review of the X-Pro2. Prior to Adobe's recent updates I was using Photo Mechanic to do importing, key-wording, and culling. Now I can import and keyword just as fast with Lightroom, which I prefer to use, and then I do my culling and rating with Photo Mechanic because it's much faster than Lightroom for quickly enlarging images to check details.
My Methods
I shot an outdoor scene with a broad range of tones and a lot of detail. I used my X-Pro2 on a solid tripod. I captured the test image with the Fujinon XF 23mm f1.4 which is very sharp across the field of view. I shot RAW+JPEG so you can see how the camera processes the image into a JPEG. I took a 100 percent crop out of the scene with allows you to see fine detail in a fence, tree bark, and pine needles. These types of details are typical of problem areas for Lightroom/ACR. I processed the same file with all of them. In the interest of keeping this realistic I also applied modest sharpening to all the files because that's what I do normally.
So Which is The Winner?
The short answer is my first choice overall is ON1 Photo Raw. I think Iridient Developer and Affinity Photo 1.5x have slightly better detail extraction (see my Keeping it in perspective section below) but only when you're pixel peeping. You're not likely to see a difference among ID, Affinity Photo, and ON1 Photo Raw when it comes to making actual prints (which I am doing for a follow-up article.) But because of versatility and workflow efficiency I prefer using ON1 Photo Raw. Photo Raw has the ability to be a stand-alone solution with browsing, cataloging, processing and a myriad of filters, effects, presets, etc. You can also choose to use just the processing aspects and integrate it into a Lightroom workflow.
Admittedly, comparing Photo Raw to Affinity Photo is a little bit of apples vs oranges because Affinity Photo is really on par with Photoshop as a swiss-army knife of image editing. Because ON1's Photo Raw has extensive capabilities but with a much friendlier and more intuitive interface I gave the nod to Photo Raw.
Take a look at the crops and make your own decisions.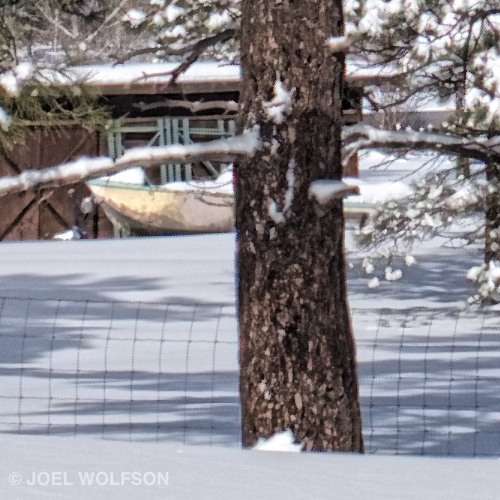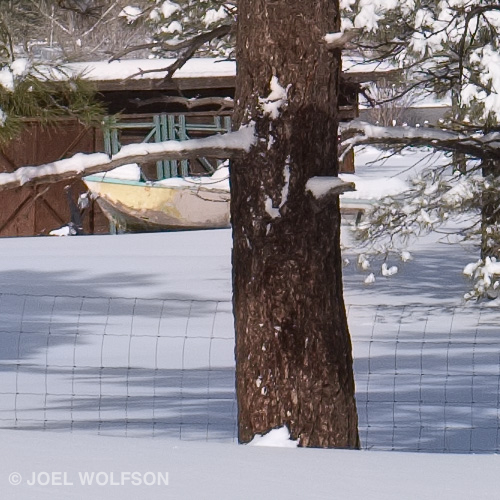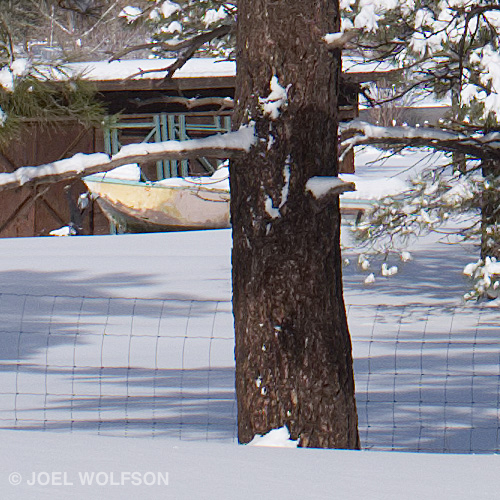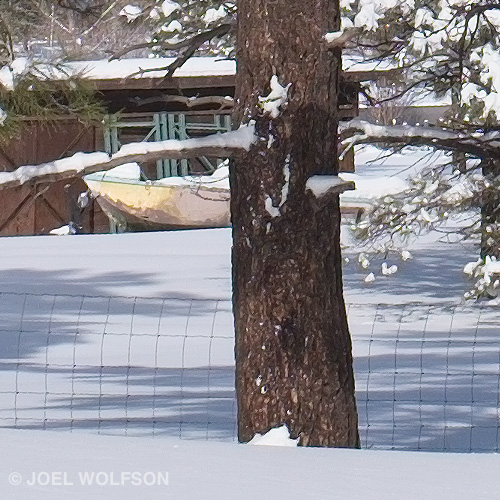 Keeping it all in perspective
Bear in mind that I did these tests because I regularly make large prints so I want to get the absolute best quality I can out of my Fuji files. Even with large prints the differences can be subtle. If you make small prints or just post online you're not likely to see any difference among the results of these raw processors (except possibly Luminar which is really unacceptable for Fuji raw files at this time.) Although Iridient Developer may have a slight edge purely from a quality standpoint it is subtle and can only be seen by pixel peeping at 100% (1:1) viewing. I am planning to make large prints from these files and report on that in a future article.
ON1's Commitment to Fuji users
I just started working with the folks at ON1 this past fall. I've worked with a number of software companies over the years and I can say that ON1 is on top of their game. Among other things, I have been giving them feedback specifically on optimizing the processing of Fuji X-Trans files in Photo Raw. The release they provided me, which has big improvements, shows the commitment to Fujifilm camera users that I have seen in working with them.
**Use this link and the discount code JW16ON1 to get 15% OFF ON1 Photo Raw**
Happy Shooting!
Joel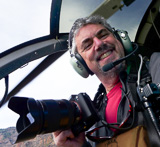 Joel Wolfson is an internationally published photographer who loves teaching as much as shooting. He shares his 30 years of experience as a working pro with other photographers and enthusiasts by way of his workshops, 1 on 1 training, webinars, articles, blog and speaking engagements. His technical articles have been translated for use in more than 30 countries yet he is best known for his artistic images of nature's fleeting moments and unexpected views of everyday places around the globe. He is one of the pioneers of digital photography having conducted digital photography seminars for Apple and other corporations starting in the early 90s.  His roster of notable clients includes numerous publications and fortune 500 companies. He currently works with great affiliates like Topaz Labs and Arizona Highways to have more avenues for working with those wanting to pursue their love of photography. His goal is to make learning and improving one's photography easy, fun and rewarding.

A note about product links and affiliations: Some of the links I provide are affiliate links which means I get a small commission, with no additional cost to you, if you click it and end up buying something. It helps keep the lights on as well as supporting this blog and my other free educational resources and articles. So if you use them, thanks! It is always my goal to report my results in a straighforward manner whether or not it favors a particular product.