Sneak preview of my seminars
Arizona Highways Symposium Nov 7, 8 2015 in Phoenix
Here's a sneak preview of the two seminars I'll be conducting at the Arizona Highways Photo Workshops Symposium on November 7th and 8th
Essential Plug-ins for Post Processing
November 7th, 10:45AM – 11:45 AM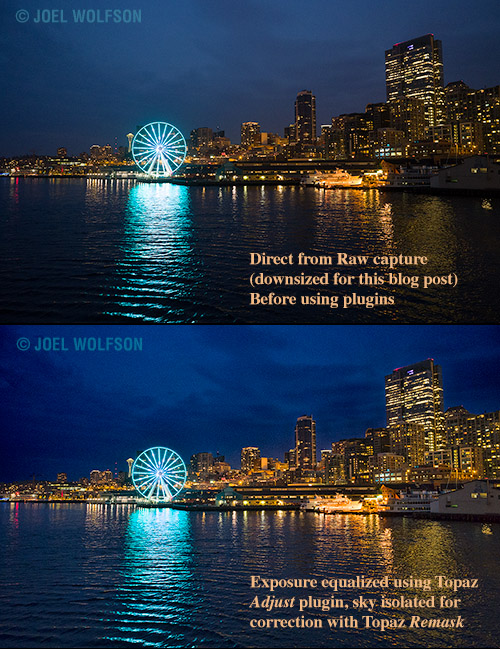 The idea behind plugins is that they will save you time and/or allow you to refine your image in ways you can't do it in Lightroom or whichever main processing program you use. "Post processing" can be a bit of a misnomer because some plugins we might use in the first steps of processing an image so they might even be considered pre-processing. For example virtually every image requires capture sharpening which you could do with a plugin like Topaz Detail or Nik Sharpener RAW, both of which I think are often better choices than what is available in Lightroom.
This begs the question: "What are the most useful plugins and how do I incorporate them into my workflow?" The best response is to join me for the one hour answer at my Symposium seminar in November.
Travel Photography
November 8th, 10AM – 11AM
Most of my best selling work is travel photography. I face special challenges when traveling and those of us that travel to capture images know this. One of the biggest challenges is that we are limited on time in any one place so we don't have the luxury of ideal lighting or weather. Add to that the differences in language and culture when traveling abroad and you have your work cut out for you to capture top notch images.
One of the best ways to deal with this is research ahead of time. Make use of bookstores, libraries, the internet, appropriate exhibits in your area, or any other means of familiarizing yourself with your destination. This way you not only have an idea what there will be to photograph and how you might tell your stories but it will also give you inspiration which is a key element for a creative endeavor like photography. For overseas travelers, having researched the culture and knowing a few words of the language will greatly decrease frustration and equally increase your success rate of great images.
Hope to see you at the Arizona Highways Photo Workshops Symposium!