Review of Topaz Sharpen AI Update (v2.1)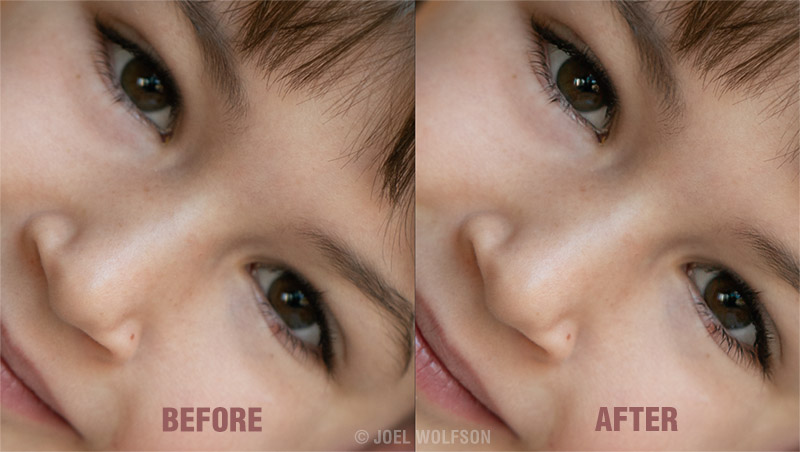 Wow! Sharpen AI has been amazing to me from the beginning but it sure has changed a lot, and for the better, since I first covered it in a webinar a little over a year ago. And it has a had a pretty big upgrade, just since I did my most recent webinar in April. This latest upgrade (2.1) is free for current users.
Bottom Line First
If you already own Sharpen AI, then definitely get this free update. If you don't already own Sharpen AI then I highly recommend it as an essential tool in your software kit. Feel free to use my coupon code (JWOLFSON) to get 15% off.
I don't know of anything else out there that can actually fix out of focus images, tackling different types of sharpness problems, whether it's missed focus, motion blur, or even a combination, and using AI to do it. My feeling is that even if it fixes one important image that would otherwise be lost, it's well worth it. I've had success using it on many different types of images.
What's new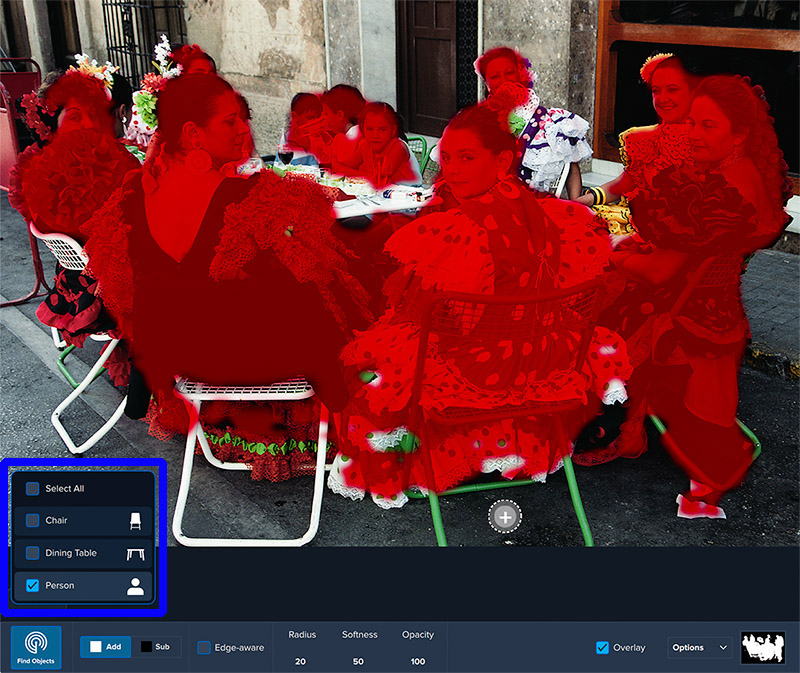 Here are the important updates and my assessment of them:
• The Find Objects pane of the masking tool can auto-detect 20 different types of objects (people, planes, cars, various animals, etc.) It's not precise but being able to start with the lion's share done for you is handy and can save you time. I wish they would include eyes on the next update.
• It can auto-select which sharpening model (Sharpen, Stabilize, Focus) is best for your photo. It works pretty well but I do find myself varying from its recommendations depending on the image.
• It will also auto-select the sharpening slider settings appropriate to your subject for the sharpening model being used. This generally works well. Usually it's obvious when it doesn't and then you can make changes to suit your image and goals.
• Zooming finally has the option for a fit/overall view of your image. This sounds minor but I really like it.
• It's faster. I didn't get any official word on this from Topaz but after using it on several images I've used before, it seems noticeably faster.
Cons
Well, nothing is perfect but I have to say that my complaints are minor and there are certainly no deal breakers. I have found the masking is sometimes quirky when I'm switching around settings for Radius/Threshold/Opacity. Mainly that the mask preview isn't always accurate after several changes. I'm on a Mac so can't say this will happen on other machines. My only other niggle is that I'd like to see the option/alt key be available to switch between Add and Sub (subtract) while masking.
Expectations
While this software is seemingly magical on many images there are also some that it just can't seem to fix. But it pays to try the different models and slider settings regardless of what the auto-select chooses for you. If the suggested settings don't work and the image is important- play around with the choices. It may take some extra time but it may also pay off.
Final Word
Topaz pioneered fixing out of focus images about nine years ago with their InFocus product. It wasn't perfect but it still impressed the heck out of me at the time. Up to that point it was simply deemed impossible to fix a blurry image. At that time no one envisioned using artificial intelligence to do the job. Fast forward to now and we have a super useful tool with Sharpen AI. 
Happy Shooting,
Joel
---

---
Joel Wolfson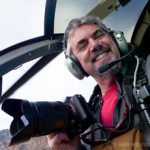 is an internationally published photographer who loves teaching as much as shooting. He shares his 30 years of experience as a working pro with other photographers and enthusiasts by way of his workshops, 1 on 1 training, webinars, articles, blog and speaking engagements. His technical articles have been translated for use in more than 30 countries yet he is best known for his artistic images of nature's fleeting moments and unexpected views of everyday places around the globe. He is one of the pioneers of digital photography having conducted digital photography seminars for Apple and other corporations starting in the early 90s.  His roster of notable clients includes numerous publications and fortune 500 companies. He currently works with great affiliates like Arizona Highways, Topaz Labs, ON1, and Skylum to have more avenues for working with those wanting to pursue their love of photography. His goal is to make learning and improving one's photography easy, fun and rewarding.
Disclosure about product links and affiliations: Some of the links I provide are affiliate links which means I get a small commission, with no additional cost to you, if you click it and end up buying something. It helps keep the lights on as well as supporting this blog and my other free educational resources and articles. So if you use them, thanks! It is always my goal to report my results in a straighforward manner whether or not it favors a particular product.