Capturing The Culture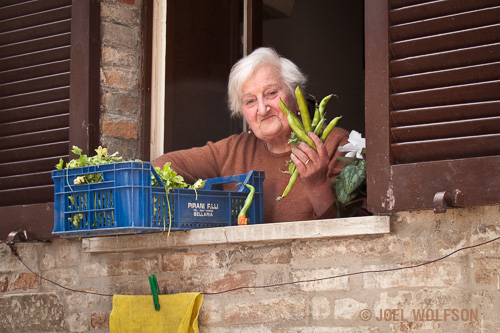 In my last two articles (Traveling for Photography and How To Capture Stunning Travel Images- Part 1) I addressed equipment, logistics, gear lists, and how to deal with the various types of light and weather conditions, and other tips for capturing great travel images.
For this part of my travel photography series I want to concentrate on capturing the culture while creating compelling images. We travel to experience places, people and food that are different from where we live. Here are some ways to convey what we experience through our photography.
Photographing People
I think the most important principle in photographing people is to be respectful whether or not the person is initially aware that they are being photographed. Your smile goes a long way as does asking permission in their language. As I mentioned in Traveling for Photography this can just be the simple phrase "May I?" and pointing to your camera. If someone tells me they don't want their picture taken, I don't. Also if the person you are photographing isn't aware of it but becomes aware of it, be sure to smile, wave and say thank you.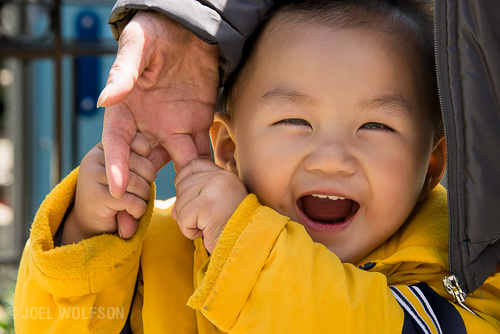 If traveling to a foreign country it pays to do some research about the culture ahead of time to find out if there are any taboos,customs, or even regulations regarding taking photographs of people, people in places of worship, etc.
I've found that most of the time people are amenable or even flattered that you want to photograph them. If someone gives you permission, make the most of it. You don't want to take too much time but do take the time to try a few different shots. For example someone might have a great face and you want to do a very tight shot of just their face but also try some variations moving in and out or zooming, integrating the environment to provide a context for the viewer. You can try detail shots that help say something about that person or people such as the hands, feet, or hair. Try both verticals and horizontals. Even try group portraits or candids.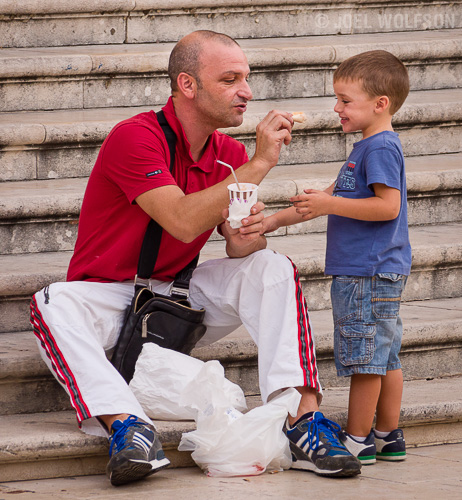 Find out about local events such as festivals, competitions, sporting events, parades, and such. These can provide great opportunities for interesting shots.
Markets and Food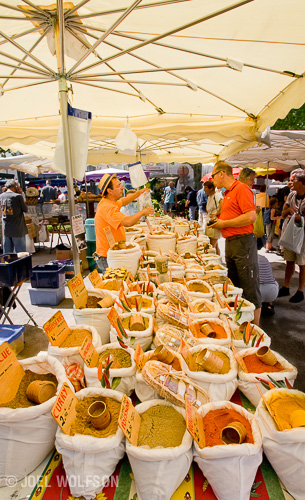 Most villages, towns and cities have markets where food, wares and artwork are sold. This can be a great way to capture some of the local culture. Try photographing the food in restaurants and shops. The food alone can help describe the culture, country or place you in. These can be broader shots or details.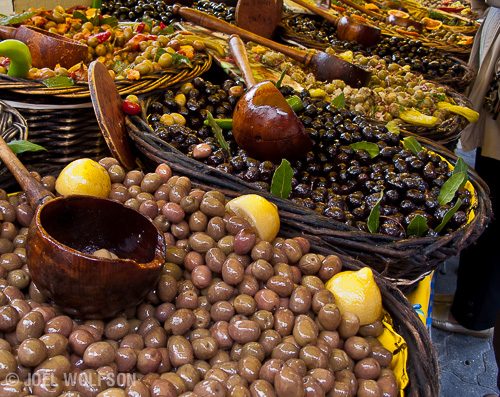 Nighttime
We often put our cameras away after the sun sets but think about going out and shooting at night. Because architecture varies with different regions it can be a great way to illustrate the feel of a place. You can shoot one part of a building or a whole cityscape. Sometimes you can incorporate people in your shots as well. Bring a small flashlight so you can see how to set your camera. And of course bring a tripod and shutter release to handle the long exposures that are often necessary for night shots.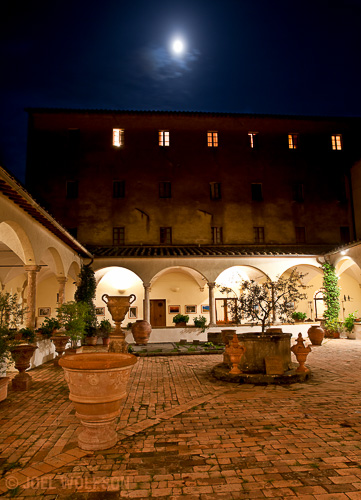 Travel Photography Wrap-up
Although I feel I've only scratched the surface of this passion of mine for travel photography, I hope these last three articles/posts I've done have provided some insight, tips and most importantly motivation for your own travel photography!
Feel free to email me with questions and comments or post comments here. If you aren't already receiving my articles, blog posts, and information about our workshops and would like to, you can subscribe to Photo Ops right here.
Happy Travels!
Joel