Looking beyond the gear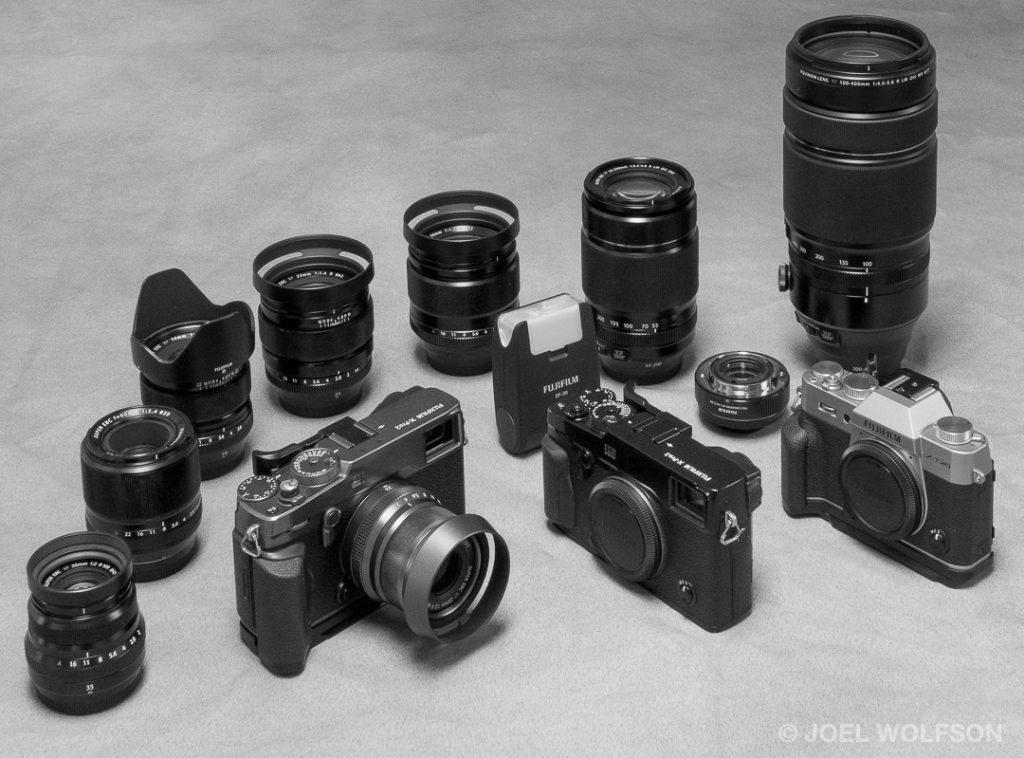 I admit to being a bit of a Fuji fanboy. I have to be in order to put up with all the quirks of the Fuji X system. I believe it is this unconventional approach by Fuji that results in their growth and dedicated following.
But there is more to meeting my needs as a professional photographer than just having cameras with the right features and an array of lenses. So here's why I question Fujifilm's X-System as meeting my professional needs:
Before I bought my first X-Pro2 or made any commitment to the Fuji system, I called the Fuji service center and asked if they had a professional service program like the excellent ones from Sony and Canon. They said they have had a big demand for it and expect to have it in the next few months. This was 2 ½ years ago and so far there isn't one, except for the GFX system (even Fuji told me that only a small fraction of pros using Fuji cameras use the GFX system.)
At that time I thought to myself that the X-Pro2 appeared well made and the lenses had a good feel to them and I could probably live without the pro service for a few months. I ultimately bought another X-Pro2 so I could always have two different lenses ready and also to have a backup. In my 33 years of professional shooting I never had a lens fail from normal use so I didn't worry about that part of it.
I'm disappointed in the failures
I will take occasional commercial shoots but my primary business is fine art photography so my equipment doesn't get beat up like it might in the hands of a photojournalist or extreme adventure photographer; no extremes or abuse in my line of photography work. But in the last couple months I've had a Fujinon XF lens fall apart in my hands, an X-Pro2 randomly shutting down in the middle of shooting, and a frustrating service experience with trying to get a defective lens fixed by Fuji.
I test every lens I buy. It is not uncommon to get a bad sample. I have sent back bad samples made by Nikon, Canon, Tamron, etc. I never got a bad sample made by Sony/Zeiss and only 2 (well 1 ½) out of 9 from Fuji, both of them part of the newer compact f2.0 series (aka "Fujicrons")
Henrys gladly replaced my bad 35mm f2.0 with another one that was good. I tested my 23mm f2.0 and it has soft corners at all apertures so I sent it to Fujifilm's repair center. After keeping it for 3 weeks before looking at it (and it took 3 phone calls to get them to look at it) they told me it "checks to factory specs" and sent it back to me un-repaired. The lens is acceptably sharp for smaller enlargements or internet publishing when focused at 30+ feet/10+ meters. It's better at closer distances. The problem is I often shoot broad scenes/landscapes and I sell large prints for my living.
Of the 9 Fuji lenses I own, the 23mm f2.0 is not really up to the image quality standards of the rest. My Fuji 23mm f1.4 is superior, even at apertures where the 23mm f2.0 should be better due it's smaller maximum aperture and where the commensurate sweet spot normally is for acutance (sharpness.) Even my 35mm f2.0 is noticeably better.
It's unfortunate because I would prefer to be able to use the 23mm f2 over my 1.4. It doesn't block the optical viewfinder for rangefinder viewing on the X-Pro2 and it's smaller, lighter and faster focusing.
No professional service
Everyone I've dealt with at Fuji's service center in the U.S. has been very nice but without a pro service for X-system shooters their hands are somewhat tied. After the inordinately long time it took to get my 23mm f2.0 looked at, one of the service reps personally followed the repair of my 18-55mm lens that fell apart while simply trying to rotate the zoom ring. It still took 2 weeks to get through the system but this rep kindly used overnight shipping on the return. I'm also packing up my X-Pro2 body with the intermittent shutdown problem and they said they will try to help me out on that too, knowing I rely on my gear for my living. Fortunately I have another body so I'm not out of business but the point is I'm willing to pay for expedited service and professional perks- if only Fuji offered it.
For comparison, the last Sony body I sent in for repair was sent out on a Monday and I got it repaired and returned that Wednesday. Sony paid overnight shipping both ways. That alone paid for the $100/year pro service fee. I had similarly good experiences with Canon's pro service when I shot Canon.
I'm told that pro service for X-Series cameras is in the works and that it has finally made its way to the legal department for approval but my source didn't know when it will materialize. Being less costly gear it makes sense, and one hopes, that an X-system pro service will be more reasonably priced that the GFX pro service (the GFX service is 5 times the price of Sony's and more than double Canon's elite platinum service, both of which have better benefits.)
I really want to trust my Fuji gear
I am hoping that I've just had a little bad luck with my three incidents regarding Fuji gear in the last couple months. I certainly enjoy using it and I have a substantial investment in my nine lenses and three bodies and numerous accessories. I would really dread having to sell all that gear and go through the learning curve on another system.
Hey other full time pros out there using the Fuji X-system: Is the gear reliable for you?
Will Fuji's alleged pro service be coming soon and in line with Canon, Sony, and Nikon?
Time will tell.
Happy Shooting,
Joel
---

---
Joel Wolfson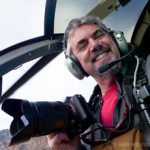 is an internationally published photographer who loves teaching as much as shooting. He shares his 30 years of experience as a working pro with other photographers and enthusiasts by way of his workshops, 1 on 1 training, webinars, articles, blog and speaking engagements. His technical articles have been translated for use in more than 30 countries yet he is best known for his artistic images of nature's fleeting moments and unexpected views of everyday places around the globe. He is one of the pioneers of digital photography having conducted digital photography seminars for Apple and other corporations starting in the early 90s.  His roster of notable clients includes numerous publications and fortune 500 companies. He currently works with great affiliates like Arizona Highways, Topaz Labs, ON1, and Skylum/Macphun to have more avenues for working with those wanting to pursue their love of photography. His goal is to make learning and improving one's photography easy, fun and rewarding.
Disclosure about product links and affiliations: Some of the links I provide are affiliate links which means I get a small commission, with no additional cost to you, if you click it and end up buying something. It helps keep the lights on as well as supporting this blog and my other free educational resources and articles. So if you use them, thanks! It is always my goal to report my results in a straighforward manner whether or not it favors a particular product.