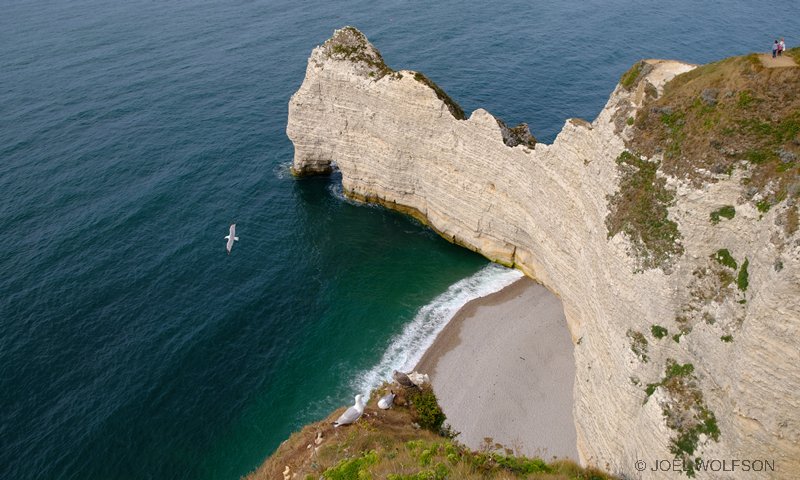 After 10 Years of Using Lightroom
I'm now transitioning to ON1 Photo Raw 2018
I just got back from Phoenix conducting a seminar at the Arizona Highways Focus on Photography Symposium entitiled: A New Age in Raw Workflow with ON1 Photo Raw. I got a lot of great questions so I'll incorporate those in this assessment of using the new release of Photo Raw 2018 in a real world workflow.
Special Fuji Section included (below)
Bottom Line First
Those of you that know me or my reviews know I like to give the bottom line first. I've already established in previous reviews that ON1 Photo Raw is a top choice of mine for non-destructive raw processing but I want to expand on that: I am in the process of moving towards ON1 Photo Raw as my main workflow hub. This is saying a lot as I've been using Lightroom daily for 10 years and have more than 130,000 images cataloged with it. On top of that I shoot Fuji X-Trans cameras which have been a special challenge for developers of raw processors. Read on for more elaboration and the details comparing Lightroom in my real world assessment.
After 10 years of using Lightroom, why I'm leery of continuing with it
The straw that broke the workflow-camel's back for me has been my loss of confidence in Adobe and Lightroom. For years it's been unbearably slow. Last month Adobe released two variations of Lightroom amidst much dismay and confusion among users due to the naming scheme and other issues such as over-writing previous versions owned by users when they installed a trial of Lightroom Classic CC (which replaces Lightroom CC, not to be confused with the former Lightroom CC.) Just the name "Classic" implies its inevitable demise and with the Adobe addiction model of selling, you won't have anything to show for years of paying monthly fees when it either goes away or you decide you don't want to continue paying. If you go for the new Lightroom CC then you'll be paying even more and Adobe will be holding your images hostage, er "hosted" on their servers (aka Adobe Cloud.)
**Download a Free Trial of Photo Raw 2018 new release here**
An Exciting New Age in Raw Workflow
I'm excited about all the great choices we have now for raw workflow. Historically we've always needed multiple programs and now there are dozens of plug-ins that provide wonderful options and save us time. That doesn't mean we can't substantially streamline our workflow. ON1 Photo Raw has been leading the charge with a new model of workflow efficiency that I call a multipurpose hub solution (yes, I just made up that term.) By this I mean we can still maintain a hub-type model, which for most of us was Lightroom, but not have to constantly hop in and out of Lightroom, Photoshop, multiple plug-ins, specialty programs, and wait ten or twenty seconds for each image to render. Enter ON1 Photo Raw 2018.
ON1, the Multipurpose Hub Solution

ON1's roots are in plug-ins offering versatility, interoperability and efficiency. So it makes sense they would lead the charge to combine this with a useful hub that combines a browser with optional cataloging, fast powerful processing for tasks previously relegated to plug-ins, special effects and textures, a myriad of presets, customizable workspaces, numerous tools for versatile and accurate masking (perhaps my favorite part), and all for a current special of $80 or 64 for an upgrade (with code JW17ON1). Even at regular price it's only $96/$80 respectively (with code JW17ON1) There is no subscription required.
My Top 7 reasons Photo Raw 2018 rocks
Browser and optional catalog

Photo Raw 2017 has already shown us a convenient and fairly quick browser that eliminates the need to import to a catalog but still has some filter and search abilities. You can also catalog/index folders if you want and this will extend your searching capabilities to search across all indexed folders.
I normally don't include correspondence from companies but I thought this quote was relevant. I received it in an email from ON1 as I was writing this review: "Looking ahead we are investing heavily in DAM… (as well as a few other tricks we aren't quite ready to share publicly)." For those who don't know "DAM" is an acronym of digital asset management, meaning managing your images.
Masking and Magic Brush
There are several new additions to the already useful masking tools in this 2018 release. The Magic Brush (smart, edge-aware brush) from the previous version is worth the price of entry alone but masking updates include luminosity mask, photoshop-like levels sliders, a tonal range limiter called "Window", color range masking, overall mask density, and feathering. This doesn't even take into account all the refinement tools like chisel, refine, blur, and the "Masking Bug" which includes a host of presets for linear, radial and other gradients and a menu of gradient shapes.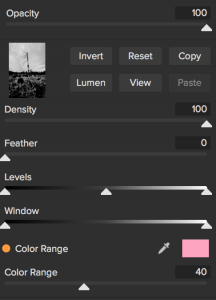 The "Plug-ins" are Built In
The adjustments, labeled "Filters" are extensive and function like layers, each with the comprehensive masking tools mentioned above plus an opacity slider for each. In addition to covering the usual adjustments needed for raw files, you can apply almost any effect imaginable, all with the efficiency of around 30 filters (8 in the Develop module, 23 in the Effects module.) The specialized effects like Sunshine, Vintage, Borders, Textures, etc. are broken out on their own. In addition you can add as many layers as you please of Local Adjustments on top the other filters. Add to that a gear icon inside each Filter and Local Adjustments panel which drops down another panel with blending modes and further refinements to narrow the effect to tonal ranges or colors.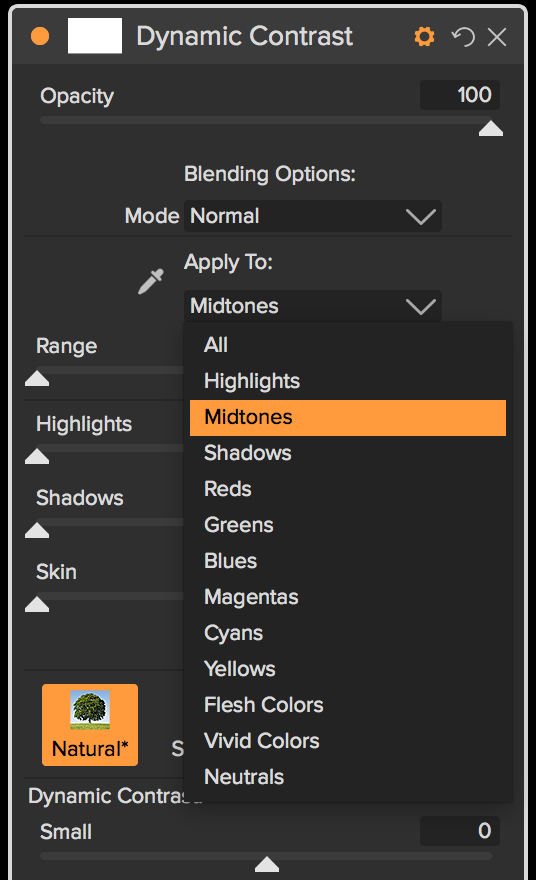 Dynamic Contrast
This is an essential tool for adding a sense of depth and dimension to an image. In addition to useful presets, it breaks out contrast into three sliders labeled small, medium and large. I think these are supposed to relate to size of details but it seems to control contrast ranges so I think of it more like low, medium, and high amounts of contrast. In the end the labeling doesn't matter because it does a superb job of specific contrast adjustments. Because all filters act like layers, I will even use Dynamic Contrast more than once with different masks or using tonal range tweaks to target adjustments to specific areas.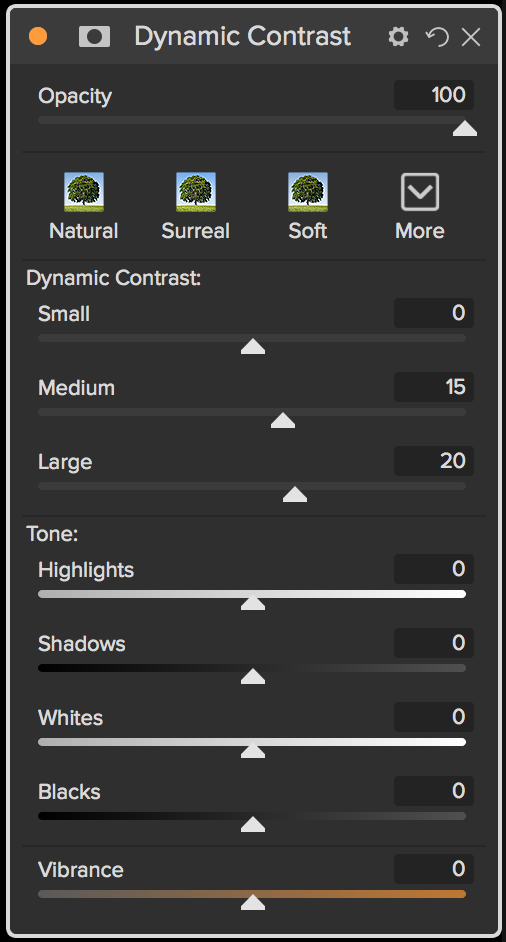 Color Enhancer
Like Dynamic Contrast this filter is comprehensive and powerful but for adjusting color temperature, overall saturation and vibrance as well as hue, saturation, and brightness of individual colors. Combined with all the masking tools along with color/tonal range limiters, I will often use multiple layers of Color Enhancer to isolate adjustments to various parts of the image.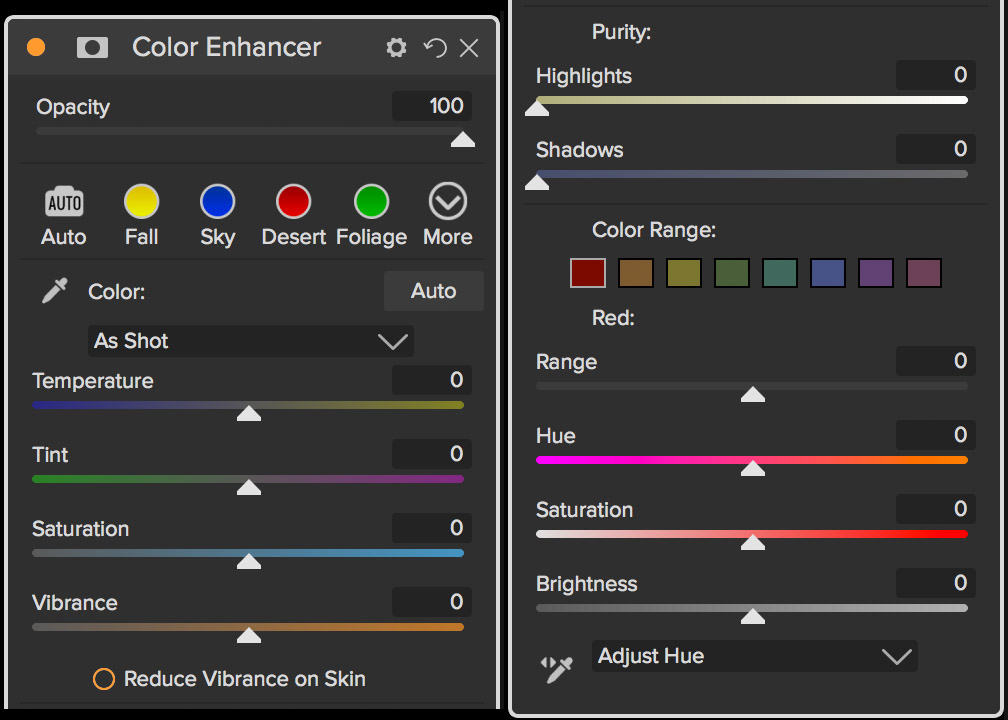 Superb Capture Sharpening and Then Some
The Details Panel in the Browse module has a sharpening slider that works better for capture sharpening than most other software, including plug-ins, that I've tried. It's subtle and fast and I usually just use that slider without having to use the masking. I don't hesitate to use it in the 70-100 percent range.
If I want more sharpening, whether that is selective or overall I can add a Sharpening filter/layer in the Effects module. Then I can choose among progressive, my favorite, or high pass or unsharp mask along with highlight, shadow and skin tone protection and all the usual masking, tonal, and color constraint options. Contrast this to Lightroom where it is usually fussy, requires several sliders/parameters and then I'm often not that satisfied so end up using something like Topaz Detail, which I really like but it does add time to the equation.
Completing the sharpening workflow, there are numerous presets and a myriad of options for output sharpening in the Resize module.
This optional migration of your Lightroom catalog(s) is really more of a one time use tool if you decide you want switch to Photo Raw as your main hub and take advantage of its catalog/indexing and multipurpose solution approach. The dialog is self explanatory and as you can see by the check boxes you don't have to migrate collections or copies of images (with LR adjustments.) I think the most compelling reason to do this is for users that make extensive use of collections in Lightroom for organization. If you are organized with your folders and files you may choose not to migrate your catalog at all. You can just index folders on the fly as you use Photo Raw.
OK, there might be a number 8
I really like the fact that ON1 Photo Raw has been developed based on customer feature requests and feedback. ON1 calls it the ON1 Photo Raw Project.
Other significant new features for 2018 are HDR (high dynamic range) processing which is done in 32 bit space (that's a good thing) and panoramic stitching capabilities. I've only tried each a few times but both worked well in my initial trial. Although I didn't run into any issues with stitching there is a dialog that comes up to tell you there can sometimes be issues with a combination of shooting in Auto and lenses with significant (and uncorrected) falloff. ON1 says in the dialog they are working to correct this.
**Fuji X-Trans**
I have two main reasons for using ON1 Photo Raw as my main hub and raw processor of my Fuji X-Trans files.
Before stating those, I want to put this in context with Lightroom. When I got my first Fuji X-Pro2 I almost dumped that wonderful camera based on the images I saw in Lightroom. My first review of the X-Pro2 reflected these sentiments (Fuji X-Pro, A Love-Hate Relationship). I ended up changing my whole workflow having to add Photo Mechanic and Iridient Developer to the mix. Add to this, Photoshop and my use of plug-ins from several vendors and that's a whole lot of digital juggling and hopping around. A lot of great improvements have come along in 19 months, though not much on the IQ front with Lightroom and Adobe's recent upgrade doesn't impress me. Although CC Classic makes better use of embedded/sidecar files for screen rendering, what about the 130K+ images I already have cataloged?
The bottom line with RAF X-Trans files for me is that, although I use deconvolution for sharpening in Lightroom, it just doesn't work on many images with foliage and rocks/rock formations. I also still see some problems with rim and side light. The one area Lightroom excels is DAM (digital asset management). So up to this release of 2018, I've been using Lightroom mainly for DAM but processing the bulk of my RAF files in ON1 Photo Raw with some hops into various plug-ins that have effects I like or need. I've looked at many other options besides ON1 (see "Coming" at the bottom of this section.) But I usually shoot lossless compressed and ON1 handles that well, providing accurate color and is quite fast. I will be the first to admit that this industry brings changes and updates all the time and I'm always doing my best to keep up. I've found it is best to be open and flexible if you want to have an efficient workflow and it is also important to enjoy the process. And last but not least, use what achieves these goals for you. After using ON1 for a couple years, my current choice as a main hub for me is Photo Raw.
So now with that background my two main reasons for using ON1 as a Fuji shooter are:
First, ON1 has shown a continued commitment to Fuji users. Also being a smaller developer allows them to be more nimble and responsive. As we Fuji shooters know, the X-Trans sensors are capable of amazing image quality but have been a thorn in the side of developers of raw processors. Just look at the past 9 months since ON1 introduced X-Trans processing in Photo Raw 2017. There have been numerous processing improvements, the addition of lens corrections, and their team is working on film profiles.
Secondly, I'm looking at the big picture (pun intended.) ON1 has a well rounded real world solution for someone like me that does image management and processing on a daily basis with lots of images. I'm also taking into account a variety of output from large fine art prints to the web and many things in between. Yes I can get slightly better acutance with Iridient but it's not a comprehensive solution and getting accurate color is tricky. Not to mention extra steps for separate processing and the differences are often only seen pixel peeping vs my real world needs.
Coming: I am developing some Fujifilm specific presets. Also I am currently working on an updated comparison of software for Fuji shooters but taking into account many factors, not just acutance/sharpness. I'm looking at processing times, color accuracy and more. And as soon as I can allocate the resources I will be spinning off a separate Fuji website. You can view the current content on XProTour.com Stay tuned. If you're not already subscribed to my newsletter you can do so to be informed of these things as I publish them.
Cons of Photo Raw
Now that I've mostly raved about ON1 Photo Raw 2018 I'd be remiss in my duties if I didn't point out some of the downsides. They are not major (or I wouldn't be using it) and I've mentioned most of them to Dan Harlacher who is instrumental in development at ON1. To date ON1 has been responsive with bug fixes and new features. So I am hopeful these things will be resolved in updates.
• I would like to see more keyboard shortcuts, especially with switching modules. Also I should be able to use the arrow keys to go from image to image in the filmstrip while in the Develop or Effects modules. This can save valuable time culling or finding the best image without having to go back to the Browse module
• Photo Raw doesn't retain filter/search settings when switching folders or drives. Additionally there should be an option to reatain these settings when you quit and later reopen the program.
• It needs more extensive naming features, especially auto date-naming with different formatting options. I've been told this is coming.
• Although the print engine is perfectly usable but I'd like to see a more robust one like the one in Lightroom.
• I want to see background processing for output so I can continue to work on images. Also the output speed is fine on my fast iMac but much slower on my MacBook Pro (see comments for this post)
Conclusion
I'm making the transition from Lightroom to ON1 Photo Raw as my main hub. I think that sums up my views. In the spirit of comparison and my real world view of this I'm not abandoning Lightroom entirely. It still has its uses. I may be in the minority but I use the slidehow and web modules and I think it has a great print engine. That said, my prediction is that as time marches on I will tire of the monthly fees and find other ways to accomplish these functions.
One more thing: I really enjoy using ON1 Photo Raw. I often dread using Lightroom because it's so slow. I know the update improved speed a bit but only with new imports when you check the embedded/sidecar option. Well I've already got 130 thousand+ images imported.
The enjoyment of using Photo Raw combined with its efficiency, ON1's commitment to Fuji shooters like me and everything I've mentioned above makes it well worth it.
Try it out first with a free trial of the full release version
OR you can get a discount on an upgrade or new purchase (20% off with code JW17ON1) When you do upgrade or buy it you get a bunch of extras too:
HDR, Pano, & Masking Courses
Monthly Loyalty Rewards
Free Technical Support
For Mac and Windows
30-day Money Back Guarantee
Happy Shooting!
Joel
---

---
Joel Wolfson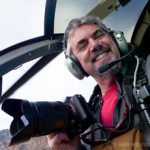 is an internationally published photographer who loves teaching as much as shooting. He shares his 30 years of experience as a working pro with other photographers and enthusiasts by way of his workshops, 1 on 1 training, webinars, articles, blog and speaking engagements. His technical articles have been translated for use in more than 30 countries yet he is best known for his artistic images of nature's fleeting moments and unexpected views of everyday places around the globe. He is one of the pioneers of digital photography having conducted digital photography seminars for Apple and other corporations starting in the early 90s.  His roster of notable clients includes numerous publications and fortune 500 companies. He currently works with great affiliates like Arizona Highways, Topaz Labs, ON1, and Macphun to have more avenues for working with those wanting to pursue their love of photography. His goal is to make learning and improving one's photography easy, fun and rewarding.
A note about product links and affiliations: Some of the links I provide are affiliate links which means I get a small commission, with no additional cost to you, if you click it and end up buying something. It helps keep the lights on as well as supporting this blog and my other free educational resources and articles. So if you use them, thanks! It is always my goal to report my results in a straighforward manner whether or not it favors a particular product.